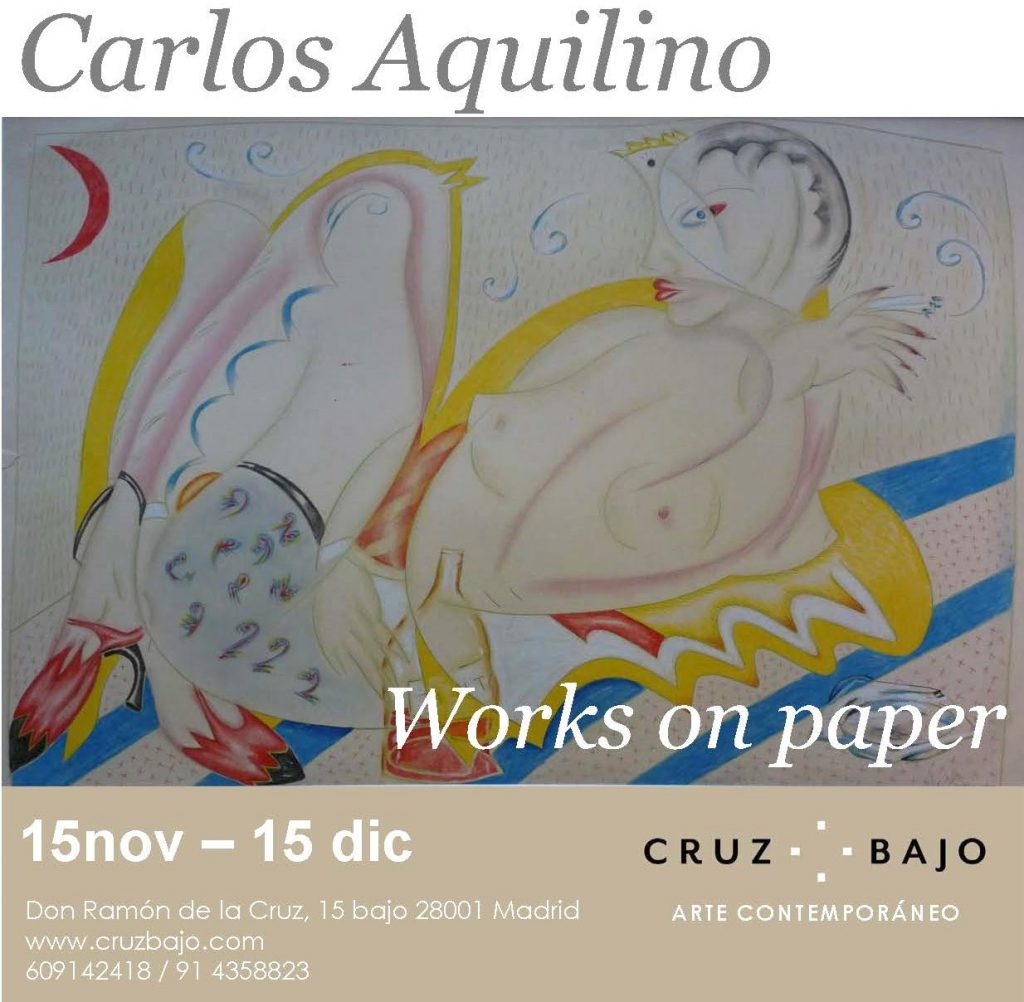 Reception: November 15th 2018, 7-9 pm


The exhibition works on paper by Carlos Aquilino brings together around 40 works of sculpture, drawing, engraving and lithography, offering us a particular vision of the long process that he began in the mid-seventies. Over the past forty years, Carlos Aquilino has created a distinctive work that reveals the ingenuity and breadth of his praxis. Boundless cosmoses where he spills his sensibility and more direct feelings. Carlos Aquilino, born in Madrid, lives and works in Madrid.  
For more information contact the gallery.